The Genesys PureConnect
customer experience application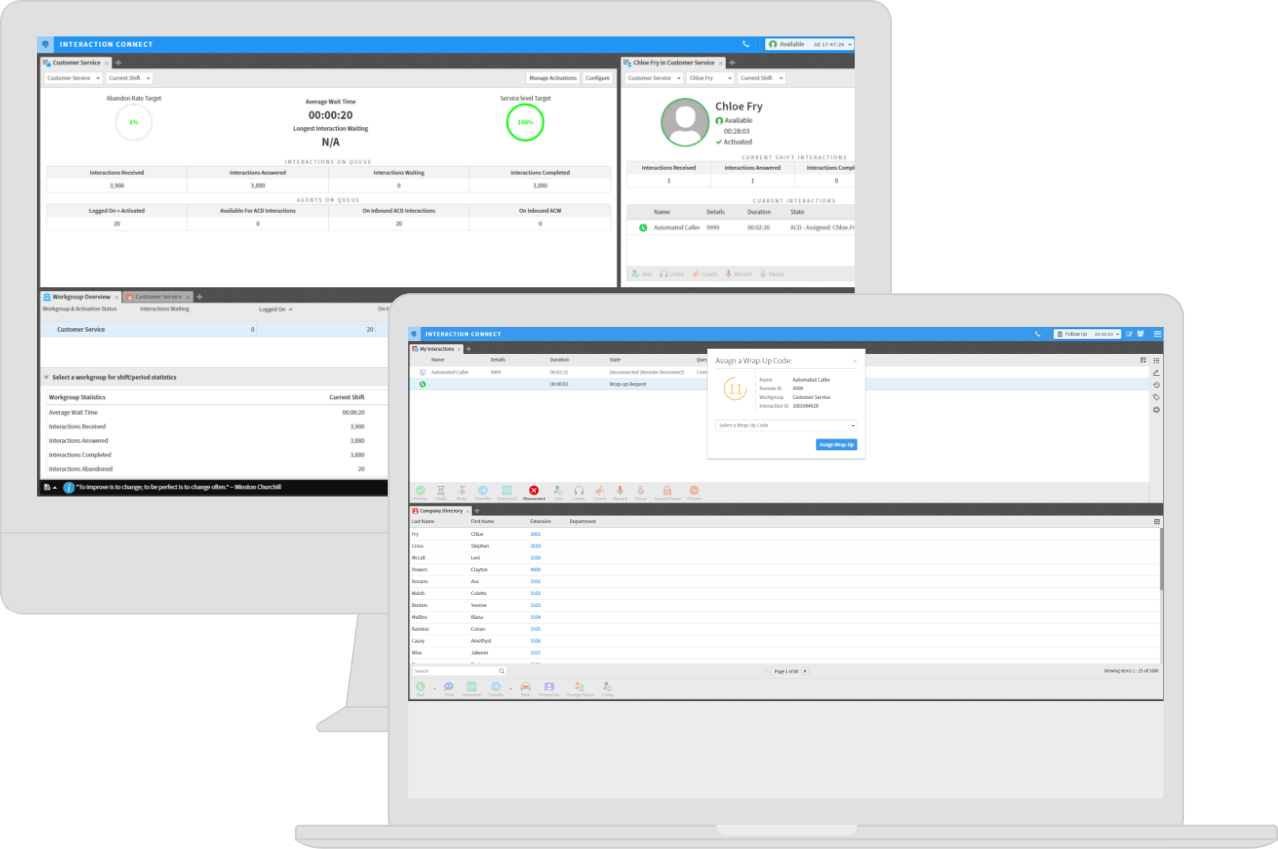 A flexible, all-in-one CX application that meets your needs
The demands of customer service change constantly. Customers want to engage in the channel that best suits their preferences. And for today's customer, good service isn't just nice to have—it's essential. To give those customers the experience they want takes flexible and reliable contact center technology.
The Genesys PureConnect™ application is the only true, all-in-one omnichannel contact center and communications solution recognized as a leader in both cloud and on-premises markets. Get the richest set of capabilities—built from the ground up—to be certain you're operating with maximum reliability, flexibility and control.
Three Customer Service Megatrends in 2020: As AI Eats Jobs, Agents Are More Valued
Simplify management
and reduce costs
Unifying communications across your company reduces complexity, simplifies administration, improves efficiency and reduces total cost of ownership. And doing all of this without disrupting existing systems is key to ensure a consistent customer experience.
Built on a simple, all-in-one architecture, the PureConnect application enables you to consolidate call center and business communications infrastructures. Because PureConnect was developed on an open and standards-based architecture, it easily provides high performance for small to mid-sized businesses while integrating with external data and features.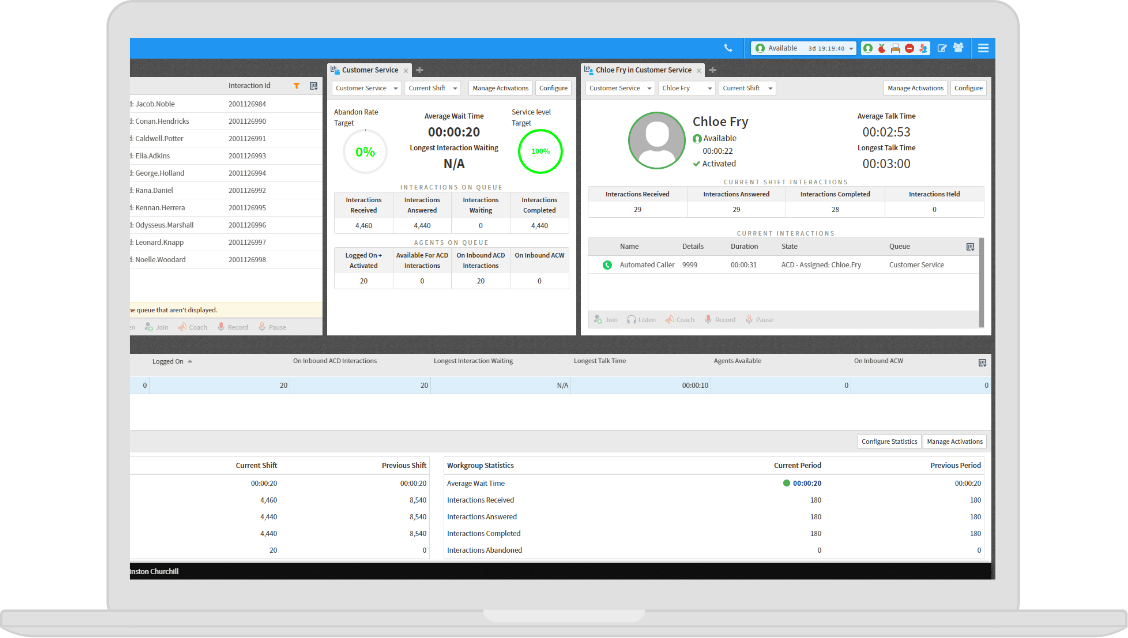 Adapt—don't just react—to shifting business requirements
Respond without delay as your business needs evolve. Being able to pivot and add new functionalities to meet a range of requirements and speed time-to-value has never been more critical.
The PureConnect application offers the broadest and deepest set of omnichannel and business communications solutions, built from the ground up to interoperate on a single platform. Because it's based on a microservices architecture, capabilities aren't interdependent, so a single error won't devastate the whole system. Use features selectively based on your needs and add new capabilities quickly and easily as your business grows. PureConnect also integrates seamlessly with all your systems, including CRM systems from Salesforce, Oracle and Microsoft, as well as various workforce management tools and communications systems.
Customize to meet specific contact center demands
A customer engagement platform should meet all your business needs. Proven with thousands of customers, PureConnect is extremely flexible and can handle any routing or team requirements. Modify solutions, services and how you pay to meet your unique business needs, today and in the future.
Choose the tools and resources you need for your business. Don't pay for
tools you don't use.
Scale up and down to meet seasonal fluctuations and navigate the peaks and valleys of your business.
Migrate to the cloud on your terms and when you're ready—the same great features are available.
Hear what customers are saying.
"The Genesys PureConnect solution provides unparalleled contact center features and flexibility… And its standards-based architecture means that it can seamlessly integrate with a multitude of other business systems from CRM to order management and much more."
David C., Senior Communications Engineer
Communications Products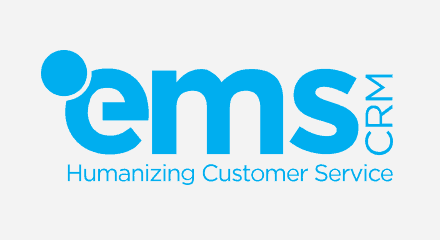 We manage hundreds of agents and hundreds of numbers, yet because of the ease of use of the PureConnect platform, we're doing that with just one dedicated administrator. It's really unheard of, and as a result and, it has saved us hundreds of thousands of dollars annually.
Paul Staehlin, Director of Operations, EMS
Backed by years of experience and success
You want a contact center platform with staying power. And you have to be confident that your solution and vendor will continue to innovate and grow with the market. Rest easy with the knowledge that your contact center software is a mature and proven solution that's built on nearly three decades of industry experience. Thousands of customers worldwide rely on the PureConnect application to create meaningful customer experiences. And Genesys is the only recognized market-leading contact center vendor for both cloud and on-premises solutions. With PureConnect, you're covered today and into the future.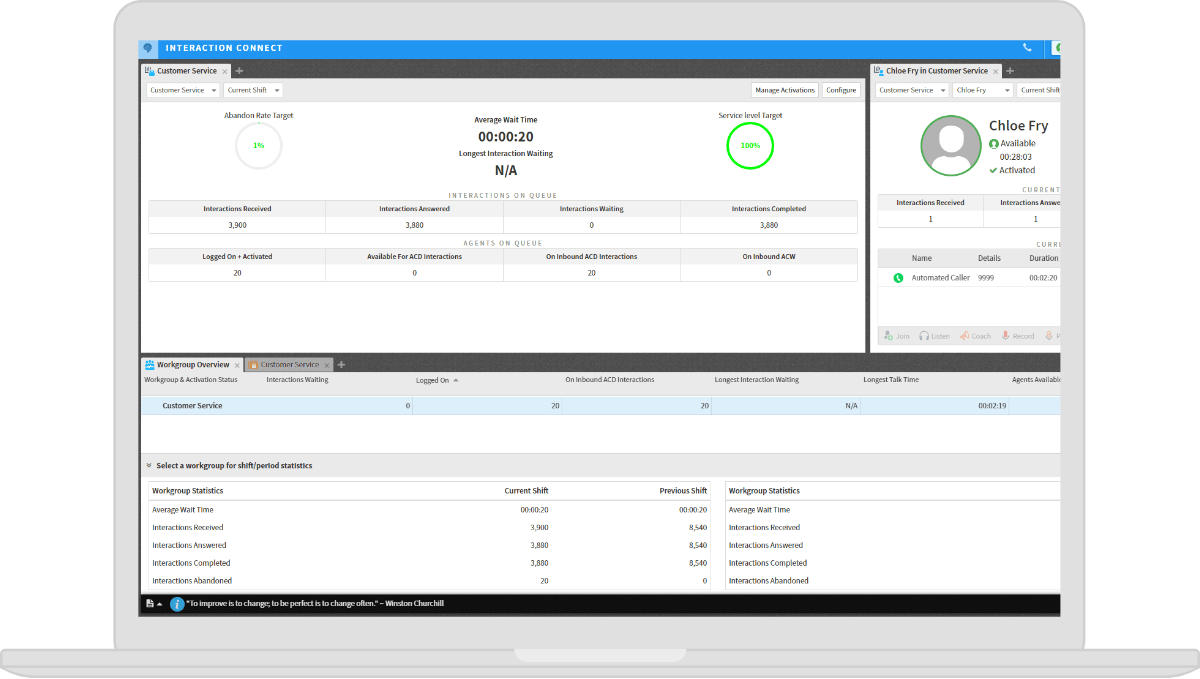 Increase in network
capacity in weeks
Minutes disaster
recovery switchover
See what PureConnect can do for your business