Embrace conversational AI for every customer
Global leaders in cloud contact center software and enterprise cloud platform have teamed up to deliver AI-powered customer and employee experiences.
Improve customer experience by combining natural language understanding and speech capabilities from Google Cloud with industry leading cloud contact center software from Genesys. Resolve basic issues with chatbots and voicebots that converse naturally. And empower agents with real-time assistance for interactions that need a human touch.
Improve customer service with AI that talks, understands and interacts
Chatbots
Give customers 24/7 access to immediate conversational self-service on web or mobile, using any digital channel. Ensure seamless handoffs to human agents for more complex issues.
Voicebots
Offload routine customer calls and augment your IVR with AI-powered voicebots. Free up your agents for more meaningful work.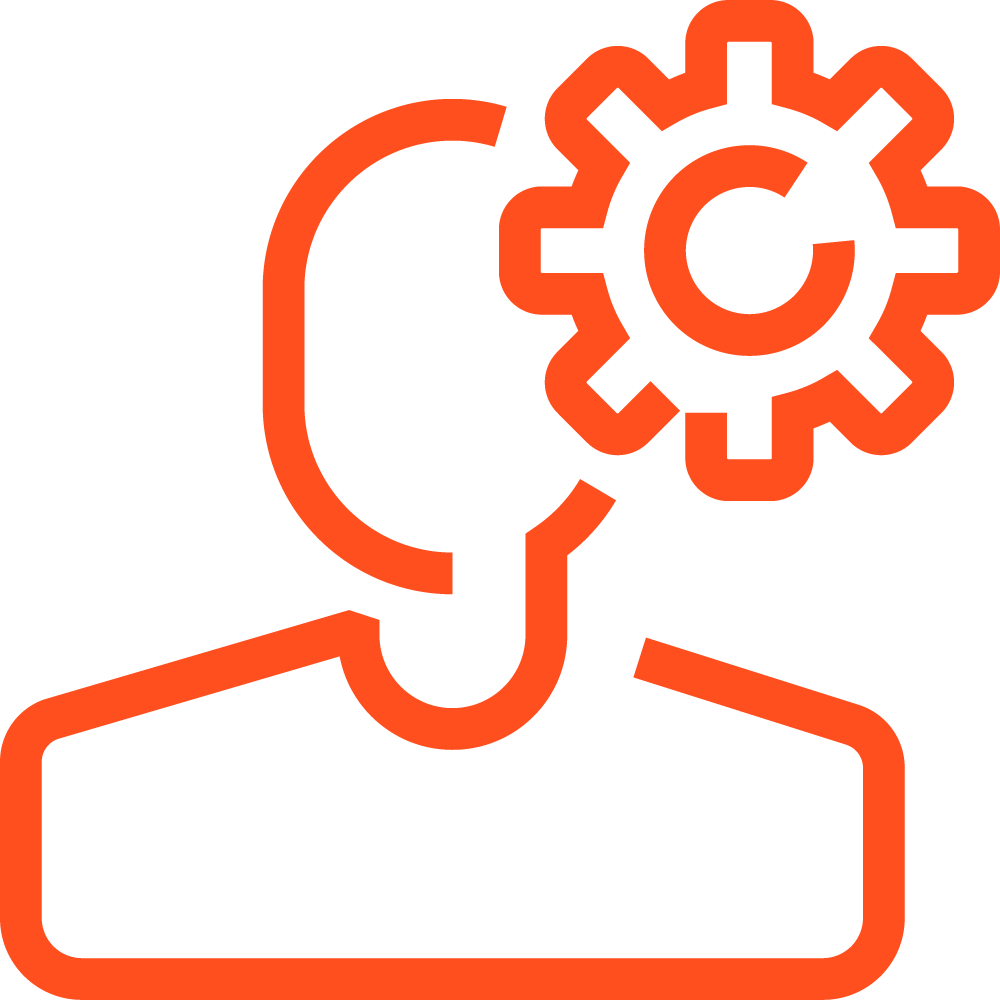 Agent Assist
Empower agents with continuous support during their calls. Agent Assist identifies intent and provides real-time, step-by-step assistance.
Insights
Use natural language processing to identify call drivers and sentiment. Contact center managers can learn about customer interactions to improve call outcomes.
Orchestrate seamless end-to-end customer experiences
Create and orchestrate bots for every channel, all from a single platform. Take control of your customer experience with Genesys cloud contact center software. With a simple drag-and-drop tool, you decide on the best customer experience workflow and manage all of your AI automation and live agent interactions. You can go with fully automated interactions or only partial automation, where you seamlessly transition to a live agent.
Blind transfers are a thing of the past. Deliver a personalized experience to your customers with the full context of every automated interaction at your agents fingertips. Reduce customer and agent frustration with a blended experience that helps you better optimize your resources and extend the best experience.
Genesys cloud contact center software
Orchestrate customer experiences from start to finish. Genesys Cloud and Genesys Engage contact center solutions let you create and manage conversational AI as part of your broader customer experience strategy.
Google Cloud Contact Center AI
Deliver exceptional customer service and increase operational efficiency using artificial intelligence. Enable your virtual agent to converse naturally with customers using Dialogflow and expertly assist human agents on complex cases.
"Our customers have changed the way they interact with us. Without our AI, bots and automation tied together using Genesys AI, we couldn't deliver this kind of service."
Pablo Oyarzun
Customer Experience Divisional Manager
Entel
Move the needle with Genesys and Google Cloud Contact Center AI
Foster relationships, not just transactions
Provide personalized support, 24/7 service and quick issue resolution, turning individual transactions into continued customer loyalty.
Increase CSAT and operational efficiency
Reduce call volume, achieve shorter handling times, and reduce agent training costs, making overall operations faster and more effective.
Turn every agent into a specialist
Free human agents to focus on more difficult and specialized calls, providing them with real-time information, workflows, and turn-by-turn guidance.
Learn more about Genesys and Google Cloud
eBook: Genesys and Google Cloud - Bringing contact center AI to life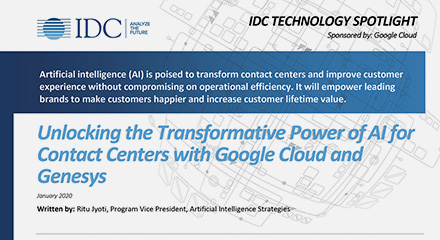 IDC Spotlight: Unlocking the power of AI for contact centers with Google Cloud and Genesys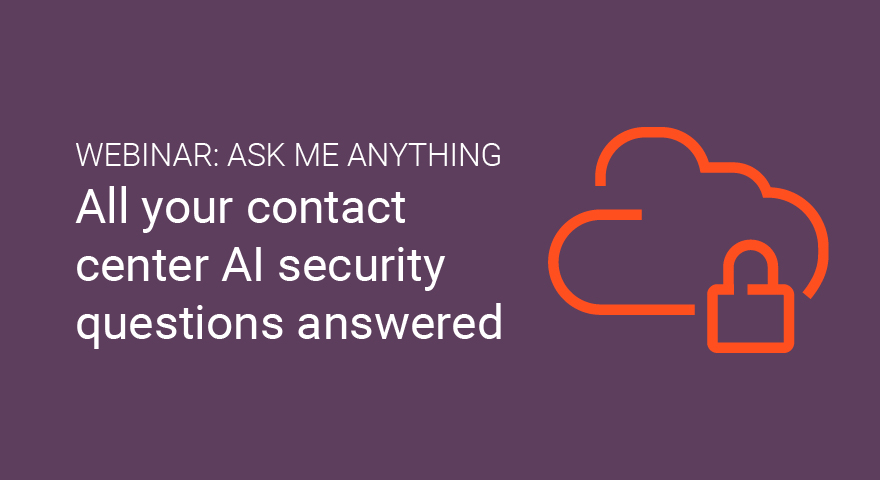 On-demand Webinar: All your contact center AI security questions answered
Get started with Genesys and Google Cloud
Combine the power of AI and omnichannel customer journey orchestration to take your customer experiences to the next level.
Just fill out this form and we'll help you get started with Genesys and Google Cloud Contact Center AI.
Thank you for your interest in Genesys and Google Cloud.
A representative will be in touch.