Genesys and Google Cloud: shaping the future of contact center AI
Empower your call center with bot technology
Better customer experiences made easy with
advanced technology from Genesys and Google
Google and Genesys have partnered, so you can deliver new world-class customer experiences — blending AI and Google voice interaction technologies with Genesys call center automation and orchestration. Take advantage of:
Topic modeling
Improve bot performance by discovering which topics your customers are contacting you about and how they're articulating them.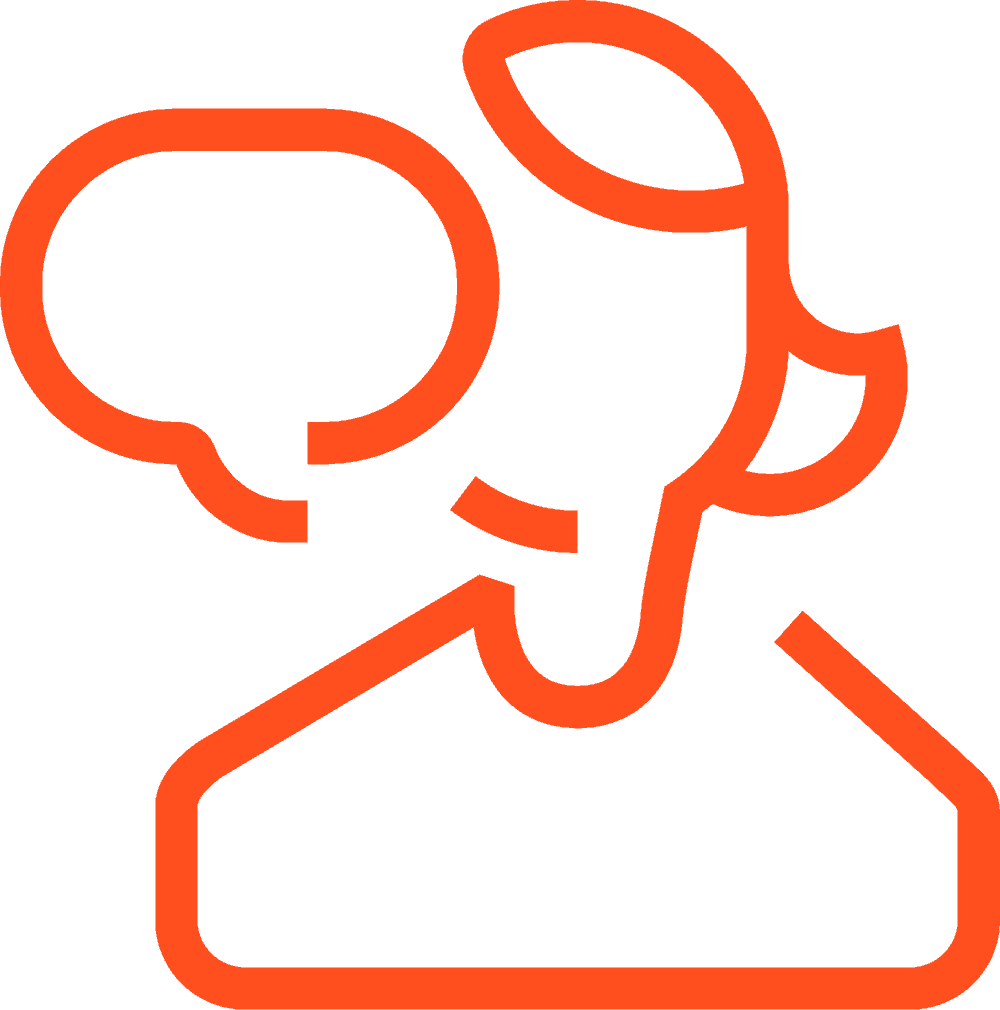 Agent assist
Present key insights to your agents exactly when they need it, hands-free. Automatically extract relevant articles and answers from your knowledge base.
Virtual agent
Create a virtual agent to handle the most common and transactional cases. Or steer the interaction to an agent, when required.
Speech-to-text and text-to-speech (IVR)
Accurately transcribe speech into text on inbound calls.
Level-up your AI game.
Find out how in 7-10 minutes.
Improve key metrics as you integrate with
your existing infrastructure and workflows
Increase customer satisfaction
Improve agent routing accuracy with best-in-class intent and entity determination
Improve first contact resolution using automated responses
Provide immediate, conversational, 24-hour service
Increase operational efficiency
Increase self-service rates by using the best bots for the right tasks
Enable live agents to close cases faster and more helpfully for customers
Unlock actionable insights from customer data
Increase agent satisfaction
Make agent work easier by presenting key information to them exactly when they need it
Use agents to engage in more meaningful conversations with customers
Build agent confidence by matching their skills with customer needs
The right chatbot has context
and purpose
Bot technology isn't new. But, in the past, it took months to deploy. These new advancements get you up and running in mere days.
Plus, the Genesys call center products give bots the context to recognize customers, understand their history and preferences, and predict next actions to make customer experiences seamless and pain-free.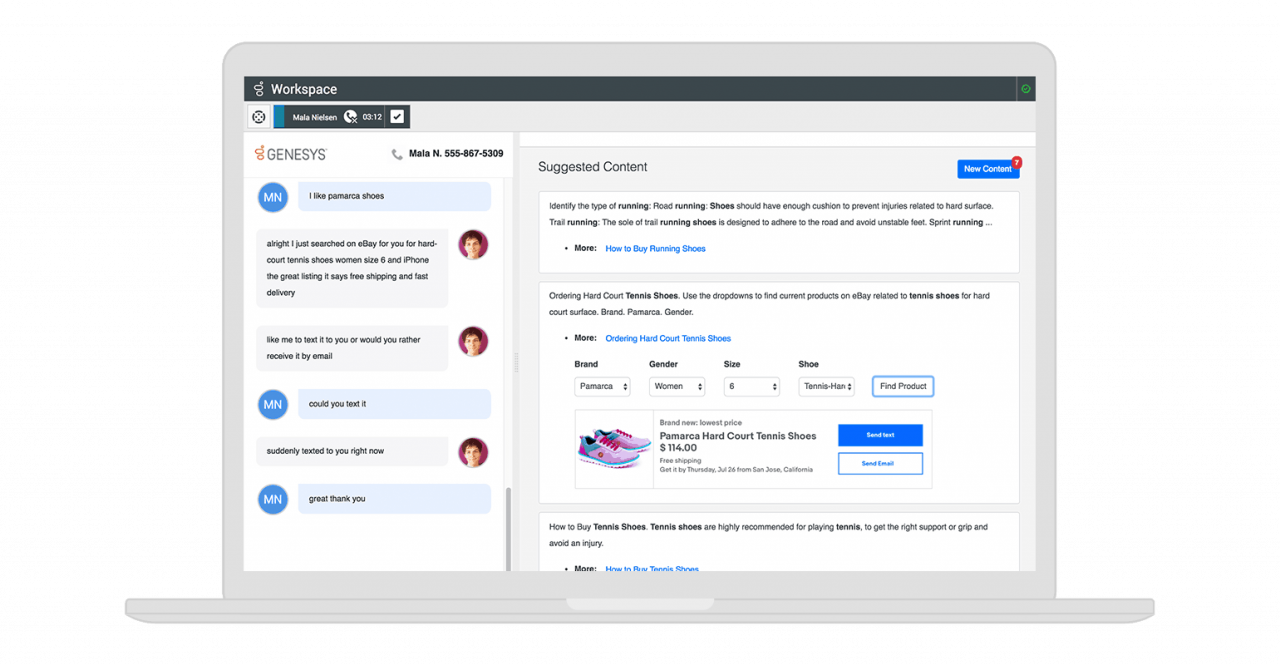 Bots with a view
Genesys AI powers your chatbot or voicebot, with all the data and analytics needed to handle customers' voice and non-voice interactions with the highest accuracy and efficiency.
With the power of Genesys AI, your bot knows who's calling or who's in the chat session – understanding the customer's intent and quickly finding the best possible answer on any topic, or the best matching offer to satisfy the customer. Genesys AI leverages real-time predictions, dynamic knowledge base, multiple decision trees, interaction history, internal and third-party analytics so your bot can support customers very effectively and navigate the customers through their journey.
If a human touch is needed, Genesys AI can seamlessly hand over the interaction to an employee with all contextual information.
What makes Genesys different
Create and orchestrate bots for every channel from a single platform
Realize faster time to value with pre-built, industry-specific bots
Deliver personalized interactions that are fully or partially automated
Reduce development costs by up to 70% with a drag-and-drop user interface
Add the critical human touch with Blended AI
Seamlessly transition from bot automation to humans and back
Provide full context of the bot interaction to agents and reduce repeat requests
Leverage best-in-class AI with Google and Genesys
Reduce transfers with more accurate contact steering
Solve problems for customers faster
"Our customers have changed the way they interact with us. Without our AI, bots and automation tied together using Genesys AI, we couldn't deliver this kind of service."
Pablo Oyarzun
Customer Experience Divisional Manager
Entel
Explore Genesys innovations…
Empower your call center with bot technology