Discover the radically easy
way to give your customers
what matters most
One platform to power more connected, meaningful experiences
Use the latest digital and AI innovations right now
You get rapid access to new functionality, including the latest innovations in AI-powered customer and employee journeys.
Simplify your tech stack for platform
and operational agility
You get the best and broadest customer and employee experience capabilities from a single, open technology platform.
Rest easy with a modern SaaS platform built for security and resiliency
You get a multi-tenant, microservices-based architecture you can trust — with the scale, flexibility and security you need.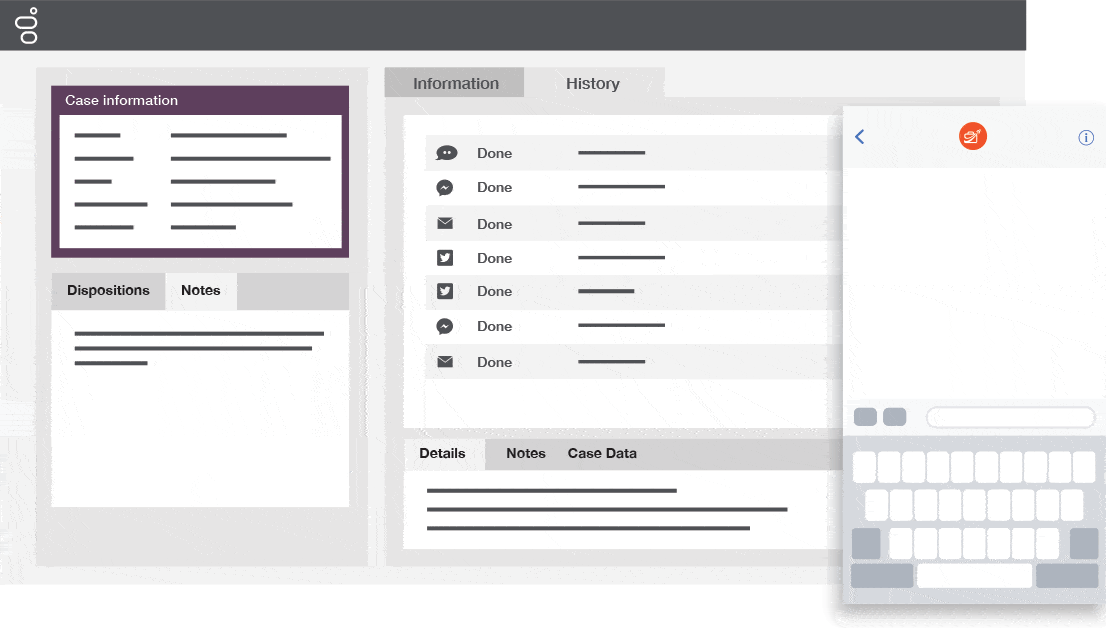 A scalable cloud architecture you can trust
You can count on the industry's best cloud platform – Genesys Cloud. We've spent more than 10 years refining and testing our development philosophy and platform architecture. That means you get a platform that's battle-tested and validated. Every service on the Genesys Cloud platform is built to the highest standards, so you can be sure:
It's multi-tenant, using microservices and an event architecture with continuous deployment to ensure elasticity, scalability and efficiency.
It's been through extensive automated unit and integration testing to check the performance of individual components and how they work together.
It has a smart data layer and public APIs to power new connections between applications, so you can integrate critical systems and build custom solutions.
It has authentication and meets our security specifications to ensure the safety of your customer information and comply with security standards.
A secure platform that makes it easy to sleep at night
Know that your data is safe. Our dedicated team of security and privacy experts works hard to keep you protected from threats. The Genesys Cloud platform maintains strong encryption, logical isolation, stringent multi-tenant security standards and key industry certifications, so you can comply with regulations — no matter your industry or location.
An open platform makes customization easy
Seamlessly connect your data, processes and systems — or even build a homegrown solution. Use the robust tools we provide
to build on top of the Genesys Cloud platform.
Browse our app marketplace
More than 280 out-of-the-box integrations, add-ons and plug-ins make it easy to connect your Genesys cloud-based products with other mission-critical systems like CRM systems, HR programs, workforce management, business intelligence tools, third-party AI and more.
Open platform 2 Build anything with open APIs
You can build almost anything, in any programming language, using the same fully secured and versioned Public REST API that Genesys developers use. This API-first, native cloud platform handles more than 5 billion API requests monthly — and scales seamlessly as that volume grows.
Consult our developer resources
Visit our online resource center full of tutorials, documentation and knowledge articles to get started. Our extensive and organized APIs, SDKs and open-source projects are continually updated — and our public Developer Community is eager to help.
Don't just take our word for it.
Get insights from analysts and real users on Genesys Cloud.